Vacuum Skin Packaging For Food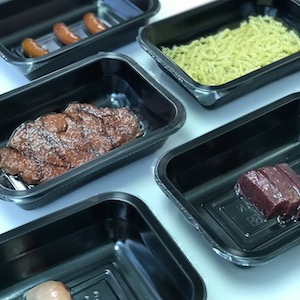 Skin Packaging is the latest trend in Modified Atmosphere Packaging (MAP), they are gaining popularity in packaging of chilled & frozen meat, fish & poultry products. The finish product give a 3D packaging appearance where the product stands out from the Competition!
This format of packaging are also getting more attention from the Ready To Eat (RTE) food sectors.
At Utoc we offer a complete packaging solution ranging from covering the equipment, trays and lidding material required to kick start your project. Our range of skin packaging machines start from small entry level units to higher capacity models.
Contact us for more information at info@utoc.my or call +603 7499 2532